So here it goes – a day's worth of my gluten free eats. Day 1
If you are curious about this idea, please read this post for more information.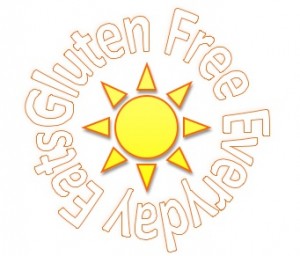 Missing from my pictures today: The peach I ate for breakfast (last pieces stolen from my plate while I went to get my cell phone for a photo…LOL) and the three pieces of cucumber sushi roll I ate with my dinner. 😀
Breakfast: Cottage cheese, water, peaches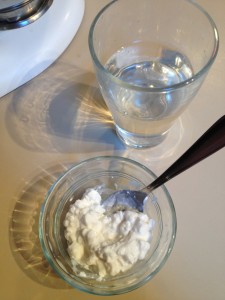 Lunch: GIANT salad with sesame dressing and water (And a 1/2 scoop of steamed rice. I seriously love rice with my salads lately… I don't know why….) I left the tomato slices on the plate. Blech. There is something about the texture of a tomato that does not do it for me.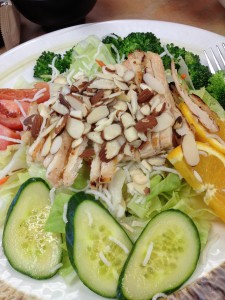 Dinner: Chicken, veggie and rice stir-fry, water and dessert – an ice cream sandwich! Yum! (It was 93F in our house tonight…totally worth the ice cream cooling treat to me.)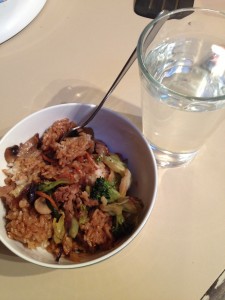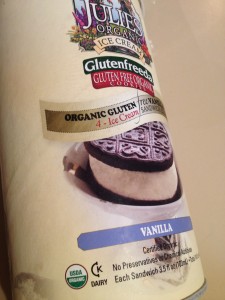 And you? What did you eat today?
😀
Happy GF Everyday Eats – totally doable, right?
-Kate