So these two posts (Day 19 and 20) are late. Sorry about that. I had a doozy of an ending to the week. 😀 Not only did this website get "attacked" (really, people? Nothing better to do?? B!) but on Saturday morning, I had the joy of fishing my cell phone out of a full cup of coffee. Oh yes, technology + me has not been working.
On Friday – Day 19 – we took the kids to see Despicable Me 2. Our littlest one was unimpressed but the biggest child is completely baffled by the fact that someone would give all the minions shots to make them "meanies". It has been rattling around in her head since the movie let out and she is filled with questions. I think it's the only movie she's seen that she has announced that she doesn't want to see again. I wonder if her sense of reality and imagination are colliding?
Missing from my pictures from Friday is the box of junior mints and water that I had while watching the movie. Something about snapping a photo with my cell phone in a dark theater did NOT seem like a plan – even BEFORE the movie started (as we shut our phones off during the film…unlike the man in front of me….grrrr). I will leave the idea of a chocolate treat to your imaginations. 😀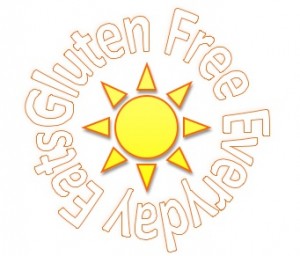 Breakfast: water. I woke up late and wasn't hungry.
Lunch: Cucumber slices (for my sandwich) with a dab of cream cheese and roasted chicken. I could not get this out of my head! I had a friend over with her son for a playdate – she had a piece of my "sandwich" and was hooked too. YUM! NOT pictured: a half of a peach and water.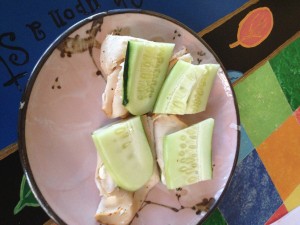 Dinner: Teriyaki Chicken and veggies/rice. Here's my recipe for teriyaki sauce that is delicious and easy to make! I make a batch of this and then put it in the fridge for 7-10 days to use. When I'm really organized, I make a larger batch and "can" some of it for longer storage.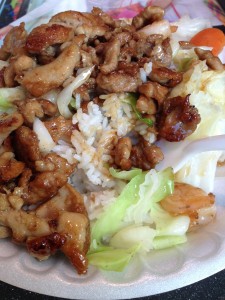 Hope you are all having a great weekend!
-Kate